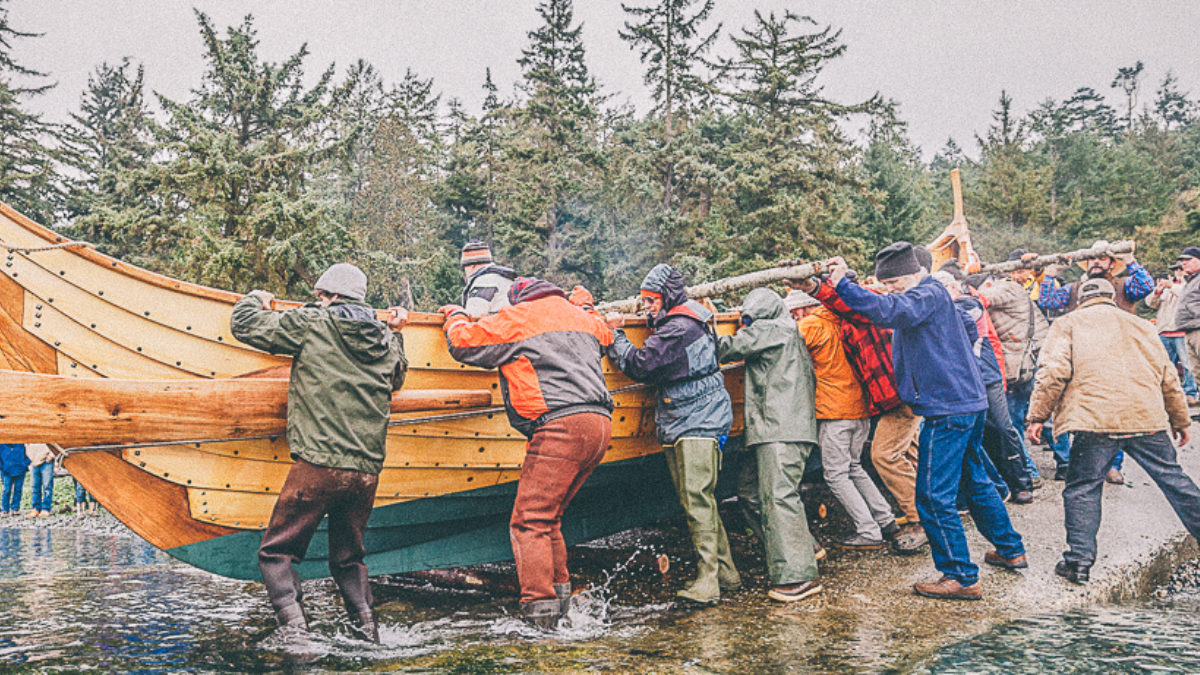 Our business is called Norsvald. The name comes for the Old Norse word for "power" reflecting the power within you and your team mates, colleagues and friends to give your full attention to each other and to harness that power to master rowing and sailing as part of our team building program aboard Norsvald Saga.
Polaris is our beautiful authentic reconstruction of a 1000 year old Viking boat.
Our product is something real. You can see it, touch it, feel it, smell it, and taste the salt water mist blowing off a nearby wave. Our product is good times; bringing people together to work on common tasks, to take on challenges imposed by man, machine and nature.  Our product is the magic feeling you take away having shared a bit of an ancient seafaring tradition that stretches back more than a thousand years.